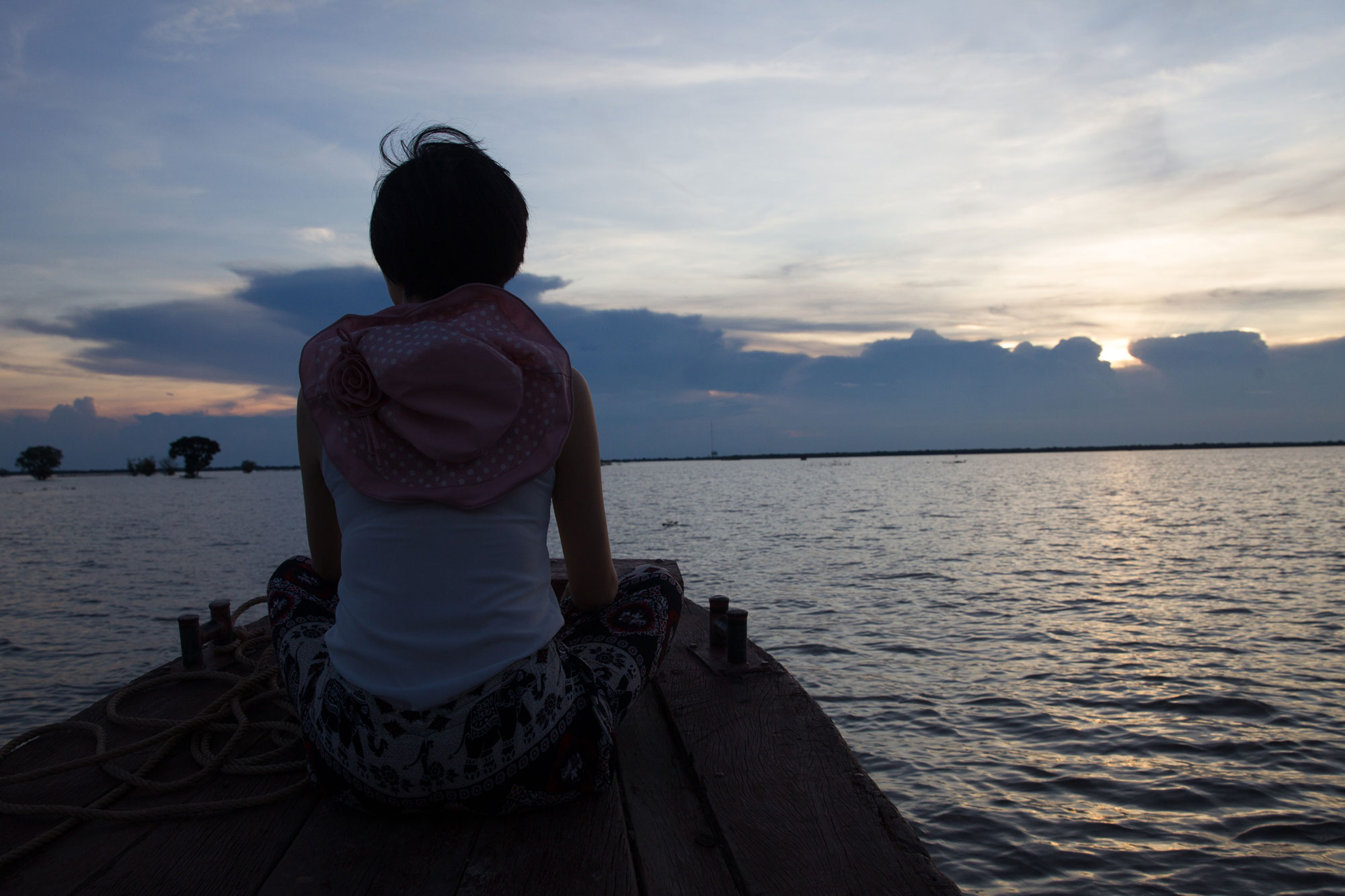 We know you have many different tour group options when booking a floating village tour. We are confident The Tonle Sap Experience is the best. Here are five reasons to choose our company:
Curated Tour Itineraries
Our team has years of experience in the tourism sector, in particular the floating villages of Kompong Khleang and Kompong Phluk
. Many of our guides come from the actual villages you visit. This allows us to design an authentic, local floating village tour other companies can't create. It also creates a special connection for guests to the communities we visit.
When designing the tours we kept in mind the interests and needs of every type of tourist. Whether you are an adventure seeker, athlete, a foodie, or volunteer, we have a tour for you. Furthermore, in the event you are curious about something, we are happy to design a different tour. We have worked with young families, volunteer groups, high schools and others to build unique experiences. 
Save Money
One of the benefits of joining a group floating village tour is you actually save money. That's because some of the expensive costs of conducting the tour are shared. This includes transportation and the tour guide fees in particular. In addition, you don't need to worry about hidden fees or extra costs solo travelers sometimes experience along the way. For more information on how you save money when joining a group tour visit our blog post.
Socially
Responsible
We are a community based tour company. What does this mean?
Our company and guides have an intimate connection to life on the Tonle Sap.
We maintain relationships with and the support of the village and district chiefs in Kompong Khleang and Kompong Phluk.
Our guides

participate

in child and community protection trainings conducted by international NGOs. They learn how to conduct a tour that is both safe and fun.
A percentage of profits

are invested

in Kompong Phluk and Kompong Khleang. We donate 20% of tour profits to partner NGO's working on the Tonle Sap.
Locally Owned
As you may know Cambodia is still a developing country and we have a while to go. One of the best ways to improve Cambodia is use your tourism dollars to support local businesses. If you choose a corporate provider the money you spend leaves Cambodia and goes back to developed countries. This is true for hotels and restaurants in Cambodia as well. The Tonle Sap Experience is proud to be a Khmer owned business. As we all live here the money we earn is spent here. This is true for our van drivers, tour guides, and office staff. When choosing a floating village tour please consider supporting a Khmer business.
No Floating Village Scams
We are a SCAM FREE tour. This means the itinerary follows what you book on the website. There are no surprises or tricks which guests experience when traveling alone. Our guides are professional, well-trained, and take their job and customer's experience seriously. If you join us on a tour you won't have to worry about having a negative experience. We also offer a 100% satisfaction guarantee. If you had a negative experience please contact us after the tour and we can refund your money.
As you can see there are many good reasons to join us on a floating village tour. If you have questions please feel free to email us or visit our FAQs page for more information.
2